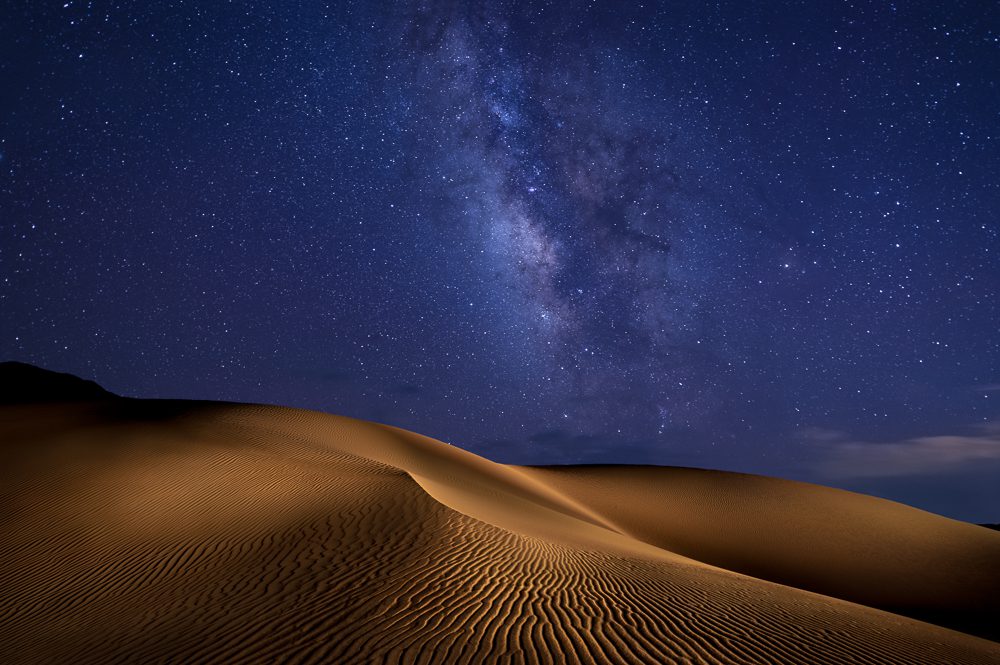 Here is the other piece of mine that was accepted to the 2021 National Photography Show put on by the Lincoln Gallery in Loveland, Colorado.
Light Play was created on a recent trip to Great Sand Dunes National Park. In this scene, I wanted to show the flowing forms of the dunes along with their interesting textures. After more than an hour of wandering, I found this one.
Here, the sand ripples in the foreground create leading lines inviting the viewer to experience the rest of the scene. Light, textures, and shadows create interest on the overlapping dunes as they recede into the background. The late summer Milk Way in the brilliant dark blue sky creates a backdrop and adds context to this location.