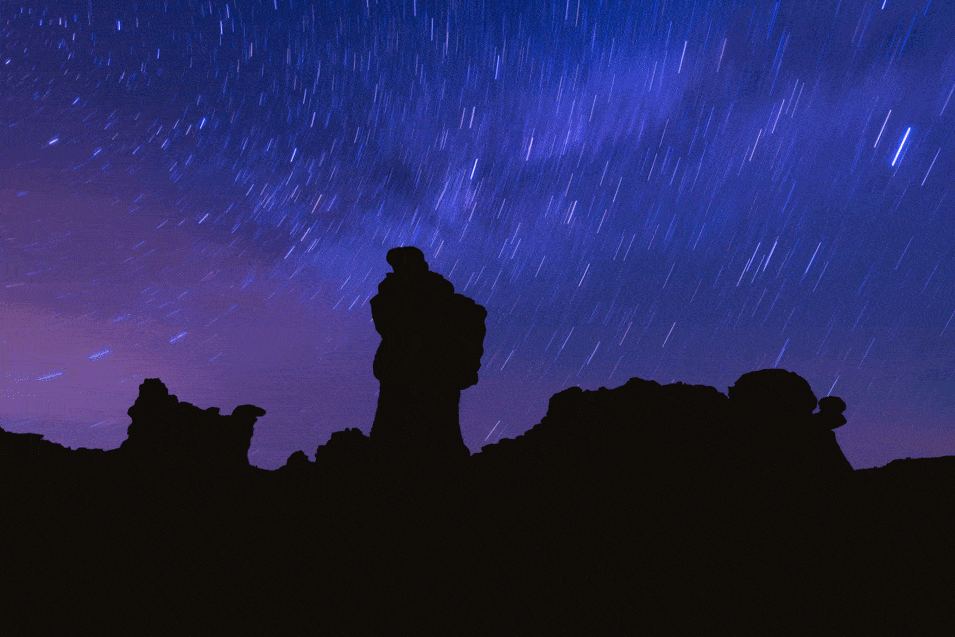 A light by light scene build up.
The Art of Light Painting
Photographers began experimenting with primitive light painting as early as the late 19th century.  The modern light painting genre entered a rapid growth phase as film and camera technology improved in the 1970's.  During this period, Steve Harper taught the first ever college-level night photography course at an art school in San Francisco.  Steve was an extraordinary and inspirational instructor who spent time in the field with his students.  Many of today's most skilled and prolific light painters are protégés of Steve.
Light painting advanced more rapidly in recent years due to the technological advancement of modern digital cameras.  They can produce high quality images of dark scenes and provide instant feedback.  Additionally, desktop computer technology has advanced so that digital images can easily be manipulated and combined.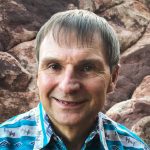 · Jeff is a night photographer who creates elaborate works by adding dramatic lighting to pitch dark scenes.  He does most of his work in deserts, ghost towns, and other desolate places.
· He has been involved in photography since high school when he worked in a local portrait studio printing thousands of black and white photos.  It was here that he also learned about photographic lighting.
· After years of pursuing nature, landscape and underwater photography, Jeff began experimenting with night photography and the "painting with light" technique.  This was new, different, challenging, and beautiful.
· To produce each piece, Jeff takes many photos all from the same camera position for the sky and different parts of the scene illuminated with a flashlight.  When he returns home, selected photos are combined to create the final image using computer software.
· During week-long trips, he sleeps during the day waking in the evening to craft photographs at night.  He currently lives in Littleton, Colorado with his wife Paula who often accompanies him on his wilderness adventures.
My field technique of carefully illuminating the scene using many photographs creates highly detailed images. These prints look great in any size and the fine details are preserved even in the largest sizes.
All prints sold here are Limited Editions of 6 for each size. This is similar to other fine art mediums where the final piece can be reproduced.  

Each print is custom made after the order is placed.  Images are printed on matte finish archival paper using the Chromira process.  This produces vibrant colors and fine detail.  Under normal viewing conditions out of bright light, these prints have an archival life of more than 40 years.
Framed prints use a museum quality archival process and materials. They come with clear acrylic glazing which is similar in optical quality to glass and weights half as much. Framing costs for comparable quality materials at local frame shops may be three times higher. Other print sizes and framing options are available upon request.
Free Shipping in the US on all pieces.
All products are shipped via UPS or FedEx ground service. Print-only orders usually ship within two weeks after ordering. Mounted and framed prints usually ship within two to three weeks after ordering. The production time depends upon the workload of the photo lab and frame shop.
Please contact me if you would like to see additional works similar to the ones currently offered on the web site. At any time, there will be 20-25 pieces available on this web site and they are a part of a larger portfolio.
Please contact me via email if you would like to purchase my products and live outside of the United States. The final prices will differ due to international shipping costs.