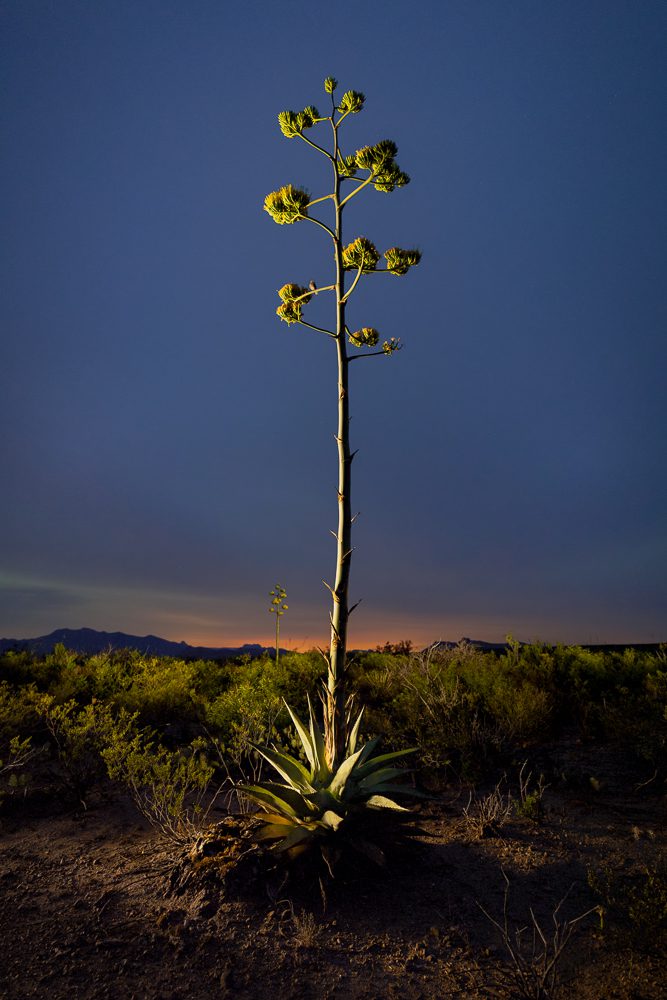 Last week I was notified that I had two of my pieces accepted to the At Night exhibition at the Museum of the Big Bend in Alpine, Texas. The big news is that Last Gasp (above) was selected as the the first prize winner! The exhibition runs from June 11th through September 5th.
At Night is an international juried art exhibition featuring 50 images. It's a celebration of dark skies which are shrinking around the world due to the growth of major population centers. The museum was chosen for this exhibition because of its proximity to a number of international dark sky places including Big Bend National Park and Big Bend Ranch State Park.
The juror for the exhibition was Lance Keimig. He is a highly respected night photographer, author, and educator who has taught night photography since 1997. Anyone who is serious about night photography in general and painting with light specifically knows about Lance. When I began my adventure into painting with light, I started following Lance and continue to this day. He's a highly creative and skilled photographer who pushes me to see differently and to experiment. I feel quite honored and blessed to have had him select two of my pieces for the exhibition and award one of them the first prize. I'm certain many submitted incredibly good work.
You can find out more about Last Gasp on my web site here: https://lightpaintingjeffmaresh.com/product/last-gasp/